Awake Mini-Poster (11x17 in.)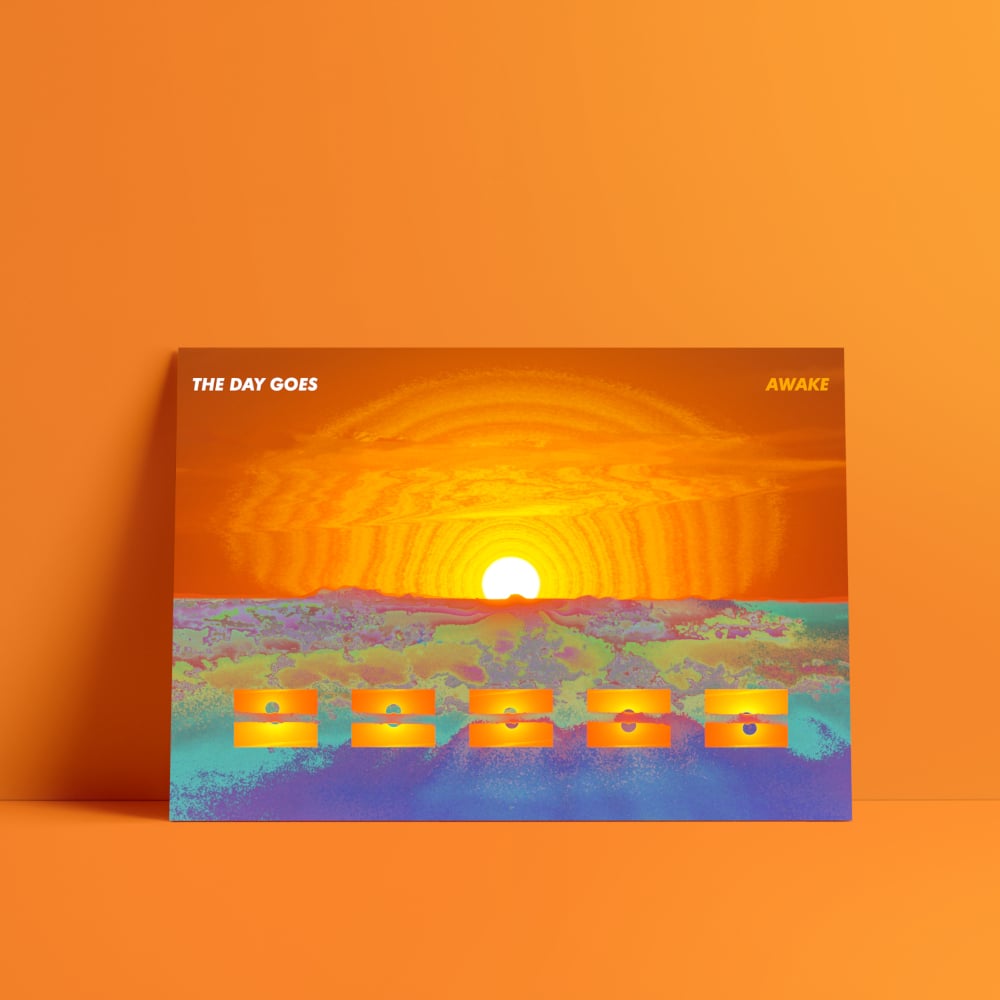 Did you ever wish there was more to the cover artwork for The Day Goes' smash-hit single 'Awake'? Yeah, I thought so. And what if you could obtain such a thing in a high-quality mini-poster format so you could hang it on your wall? Well, now all your dreams have come true. And just because we appreciate you, we'll even ship it in a cardboard tube so it doesn't get destroyed beyond recognition during transit.
The mini-poster is an 11x17 high-DPI print with a matte, low-gloss look. Super duper limited edition set of 25 only and then they are gone forever.